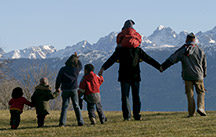 Country Lifestyle Solutions, LLC. is helping families and individuals achieve a country lifestyle which empowers them to enjoy a better way of life with more personal freedom, greater financial independence, more family time, a healthier way of life, and better positioning to face the increasing impact of natural and man made disasters.
We believe that human beings were designed to function optimally both physically and spiritually in connection with nature. While a rural setting provides the ultimate environment to enjoy these benefits, we believe that you can start to reap many of these benefits no matter where you live by implementing the right strategies. We also believe that with the right training, anyone can achieve the ultimate country lifestyle with a home in a country setting.
Making that transition from an urban or suburban way of life to a country lifestyle is not easy. Our training is designed to help you navigate through the challenges, avoiding pitfalls and mistakes and giving you the tools you need to succeed in realizing your country lifestyle goals as quickly as possible.
Meet the Westbrook family…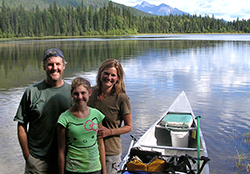 Dave is an author, international speaker and the founder of Country Living University. His country living journey began more than 10 years ago when he moved his family to the mountains of north eastern Washington to live a more simple, natural way of life. In 2004, he and his family started sharing their message of a better way of life through their "Out of the Cities" rallies hosted in places like New York, Los Angeles, Chicago, Atlanta and other metropolitan areas across the United States.
In 2009, Dave directed "America's Cities: The Coming Crisis". This documentary film gave him the opportunity to personally interview leading authorities in America on major threats looming in the future of metropolitan areas, and the benefits of a country lifestyle.
In 2011, Dave launched Country Living University, the leading online training site equipping individuals and family's with the skills needed to successfully achieve a country lifestyle.
Laura is a registered physical therapist and speaker. Her presentations focus on long term food storage and natural home remedies including hydrotherapy, herbs and vegan cuisine.
Allison is 18 and has spent most of her life growing up in the country. She loves life, her friends and family, and horses. She also enjoys singing and playing the piano.
The Westbrooks live in northern Idaho, love the outdoors and enjoy activities like hiking, biking, horse back riding, four wheeling, swimming, canoeing, water skiing and snow skiing.